"I met a lot of people in Europe. I even encountered myself". (*)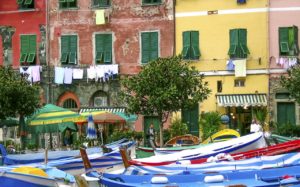 Hello everyone, this is the first post from the new Hidden Treasures of Italy Blog.
We have been in the travel consultancy business for more than twenty years now, but we have never – until now! – yielded to the temptation of adding yet one more voice to the already crowded world of tourism blogging.
So, why now? Good question: first of all, we have a newly "refreshed" website. Our old site has been very much appreciated by our many clients over the years who have appreciated its rather "old fashioned" look and feel, just as they imagined Italy to be in their minds. But while we definitely remain "old fashioned" in the style of service we offer, we have come to realize that some "updating" was definitely necessary. So, here we are, with our fresh new dress – which we hope you will find just as inspiring asour old one.
What makes our service "old fashioned"? Because of the personal relationships we have built over the years with our clients and partners, and because of our customised service for each personalised itinerary – yes, these have been keys to our success. This is why you will not find any "click here and make your own reservation" buttons on our website. Instead, we actually talk with each of our clients, so that we understand their needs and expectations… and we take care of everything for them. Step-by–step, providing options to choose from, suggesting ideas and activities, making recommendations, providing our opinion on every aspect of their trips, and sharing our knowledge and passion with them . This is how we like to work, and this is what our clients appreciate about us.
So, we now envision our blog as an ongoing conversation with our clients, as well as a possible way of stimulating the interest and curiosity of people who think like we do about how to plan and organize their international travels.
It will be mainly about Italy, but also about France, Spain and other popular European countries that our clients have come to appreciate with our help.
And we will start each of our posts with an inspiring quote about the joys of travel and exploration…
Please stay tuned.
(*) James Baldwin – American writer – Born in New York, died in Saint Paul de Vence, France.