*Rick Ray, Hidden Treasures of Italy
Yes, there are many great Italian wines… but these four Piemontese reds are especially appreciated by Hidden Treasures of Italy! Which only partially explains why we are so fond of this special region in Italy. So close to Torino (Ok, Turin!), but not that far from Milan, either. A day-trip driving tour could be easily rationalized… but a longer stay among the Nebbiolo grape vineyards makes so much more sense!
Snow-capped mountains towering on the horizon. Rolling green hills. Antiquated hilltop villages. Wonderful food. Great cheeses. And even greater wines. Welcoming small hotels and family-owned B&B's, too. One of our personal favorites is the Cascina delle Rose in the small village of Barbaresco. Welcoming hosts. Charming rooms. Breathtaking countryside views. And, of course, its hosts are also quality winemakers with their own hand-tended vineyards! A great base for exploring one of the greatest wine districts in the world!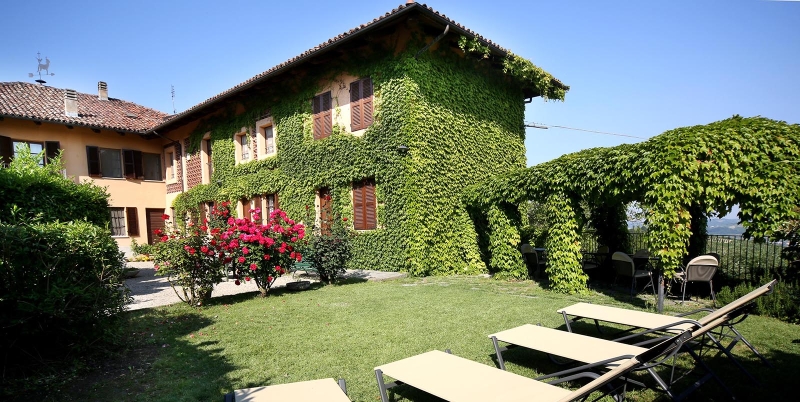 And then there is the annual Fair of the White Truffle in the venerable town of Alba each Fall! Have you ever tried fresh, hand-grated truffles on a freshly fried egg? Sounds so simple… but it's heaven on earth! Many have heard of Siena's famous Palio horse race in Tuscany… but not that many are aware that Alba also has its own annual medieval Palio, as well… but with donkeys! Held on the first Sunday of every October, with all the traditional pageantry. A truly evocative spectacle.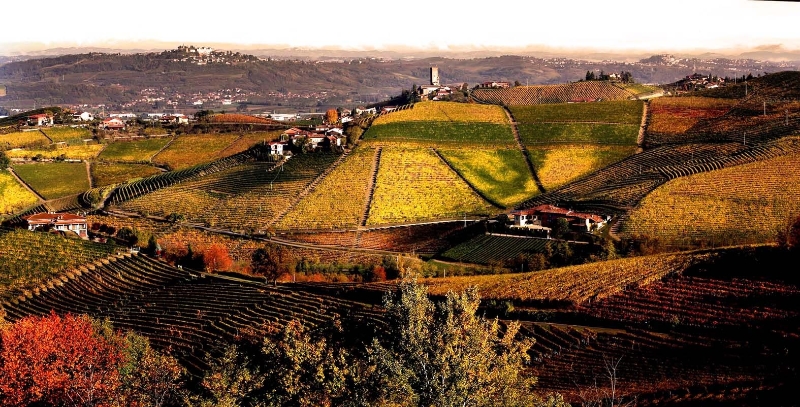 But this is barely scratching the surface of this highly varied region – bordering on Liguria to the south and France to the west, while stretching north all the way to the Val D'Aosta (great skiing!), Switzerland and the world famous, climatically-blessed Lake Maggiore (palm trees in sight of the Alps?). While right in center of the region is situated its crown jewel, the majestic city of Torino (the subject of a future blog all its own!). With so many other fascinating towns, villages, wine shops and castles to entice you, Hidden Treasures would be delighted to help you tailor your own personalized Piemontese driving itinerary.
For example, how about the small town of Bra, home to the international Slow Food movement, and host to an important biennial artisan cheese market? Or the noble medieval town of Asti, home to the highly appreciated sparkling Asti Spumante? Or the lakeside town of Stresa on the western shore of magical Lake Maggiore, facing the inspirational Borromeo Islands? Or the Alpine village of Sestriere, just an hour-and-a-half drive west of Turin, a main venue for the 2006 Winter Olympics? Each a genuine hidden treasure on its own.
And more to come…
Next week? Yet another of Hidden Treasures' preferred hidden treasures of Italy!
"Barolo, Barbaresco, Barbera and Dolcetto… just four of the many reasons why Piemonte (OK, Piedmont!) is such a special region in Italy!"*