The romantic city of Verona. Where there are more Roman monuments than anywhere else in northern Italy, from its vast Arena – the amphitheater which seated 25,000 and still hosts glorious opera each summer – to its ancient theater (Teatro Romano), its ponte Pietra (Ponte Romano), and its 1st century AD city gate (Arco dei Gavi).
The city where Dante sought refuge when he became "persona non grata" in his home town of Florence. Julius Caesar sought respite here before moving on to cross the Rubicon. And yes, it was Shakespeare who chose Verona as the ideal scene for his immortal love story about Romeo Montegue and Juliet Capulet.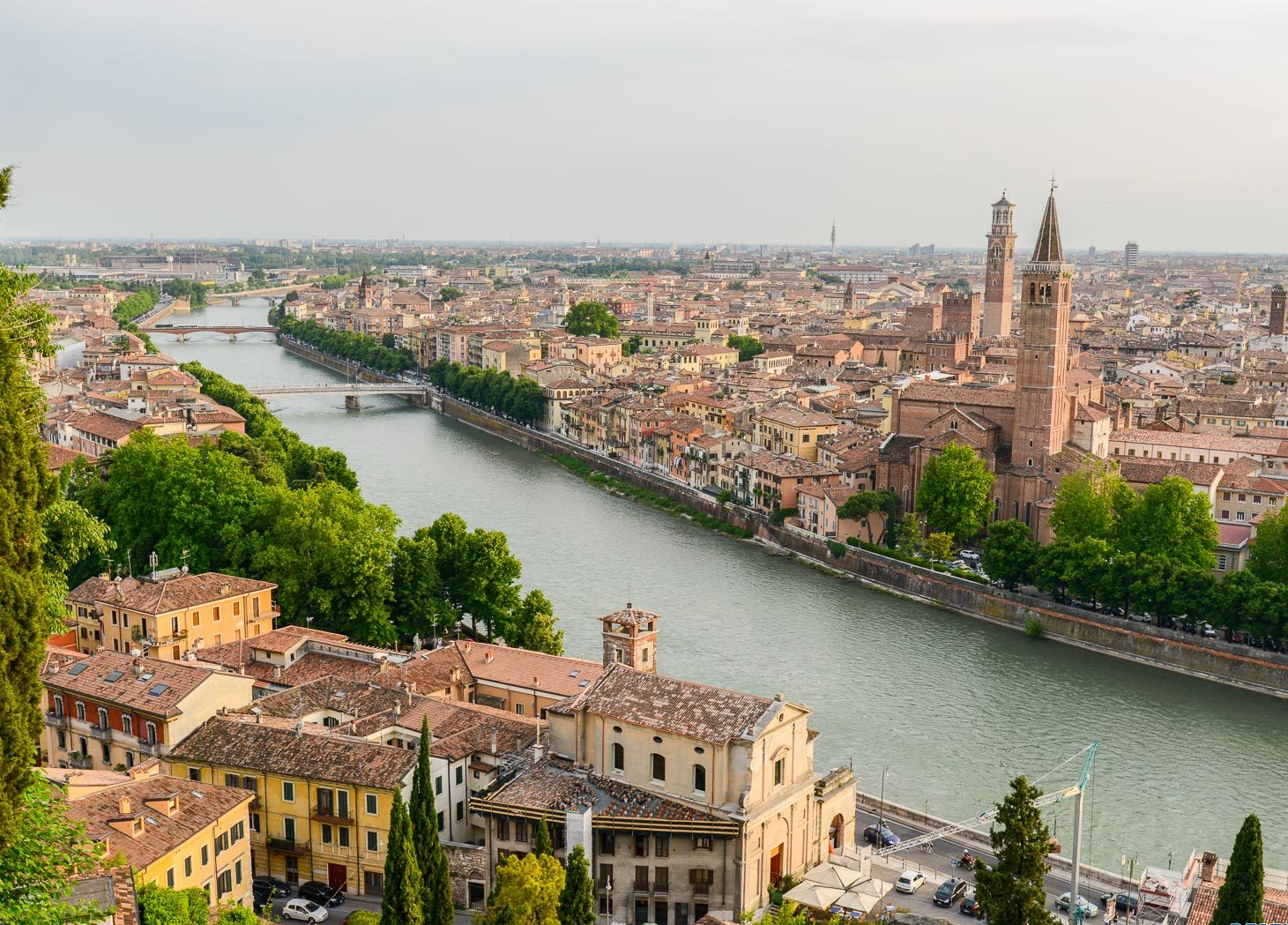 But if these powerful testimonies to the mystical seduction of Verona are still not enough for you, how about Charles Dickens? "Pleasant Verona! With its beautiful old palaces, and charming country in the distance seen from terrace walks, and stately, balustrade galleries. With its Roman gates, still spanning the fair street, and casting, on the sunlight of today, the shade of fifteen hundred years ago. With its marble-fitted churches, lofty towers, rich architecture… Pleasant Verona!"°° To which, we would also like to add the city's Piazza delle Erbe, the oldest thriving daily street market in all of Europe!
Yes, romantic Verona! A world class destination all on its own. But not only. A mere stone's throw from Sirmione's walled city on Lake Garda and from the finest single-vineyard wines of the region – Amarone, Recioto, Soave, Valpolicella. A slow drive from magical Vicenza (another World Heritage Site), and its countryside dotted with Andrea Palladio's famous country villas – the original architectural influence for many internationally renowned "monuments," such as Jefferson's Monticello, Washington's Capitol building, as well as any number of Loire Valley chateaux.
And less than a quarter-hour drive from the very heart of Verona, obscured among the city's surrounding hills, is one of Hidden Treasures' favorite accommodations in all of Italy – a family-owned, family-run country house, the Tenuta Delo. Large, comfortable, antique-filled rooms, and a ninth-century watch tower looming above the property's surrounding vineyards. The estate's very name itself was inspired by the Greek "delos," meaning "luminous, an enchantment." An unexpected, seemingly isolated jewel, yet so near to so many of Italy's under-recognized hidden treasures. Oh, and did we mention that this is all less than a ninety-minute drive from Venice, as well?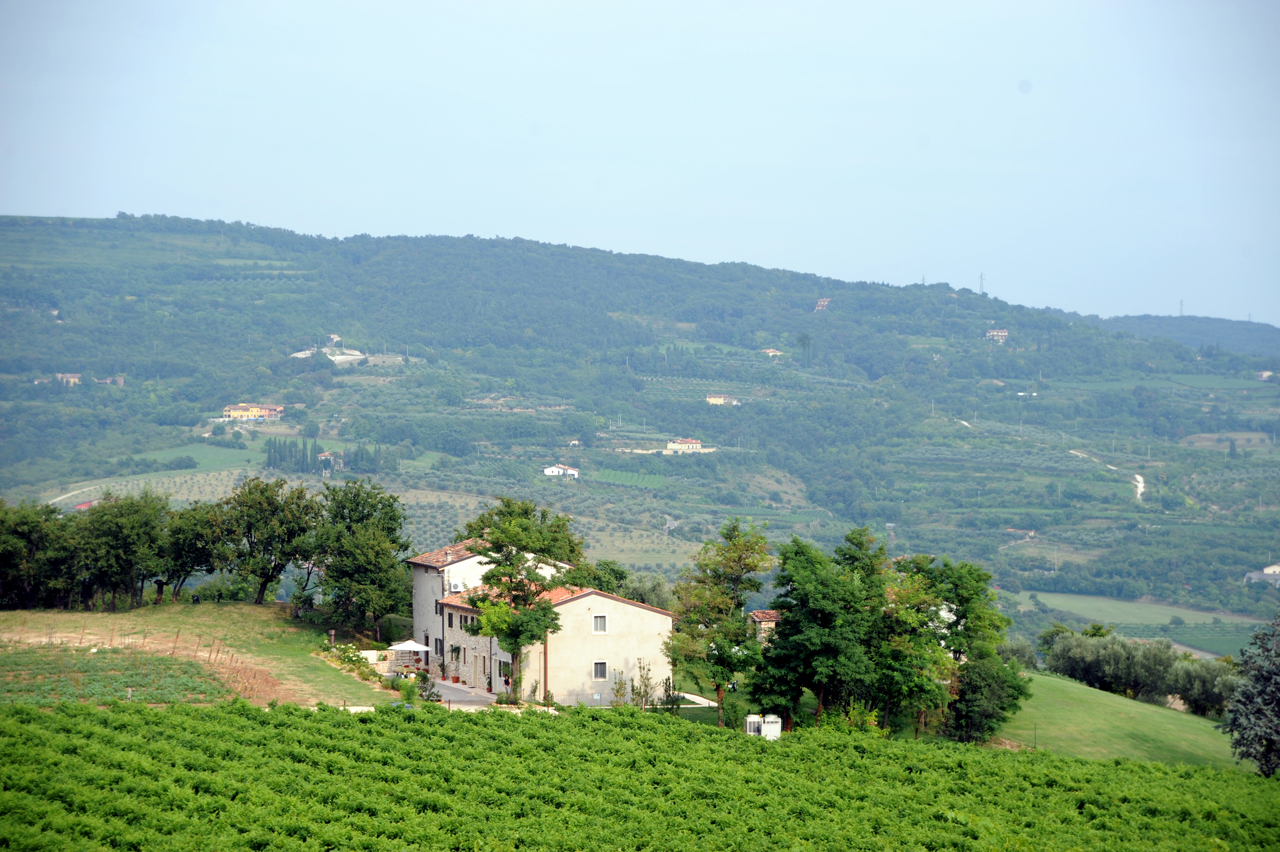 Verona (and the Tenuta Delo) was one of our own family's preferred weekend destinations from Milano, especially when we had friends visiting from America or elsewhere in Europe. And everyone we have accompanied there has vowed to go back again… because there is so much to see and so much to experience, mostly off the beaten path!
Next week? Yet another of Italy's hidden treasures. See you then…
* William Shakespeare, "Romeo and Juliet"
" O Romeo, Romeo… wherefore art thou Romeo? "*