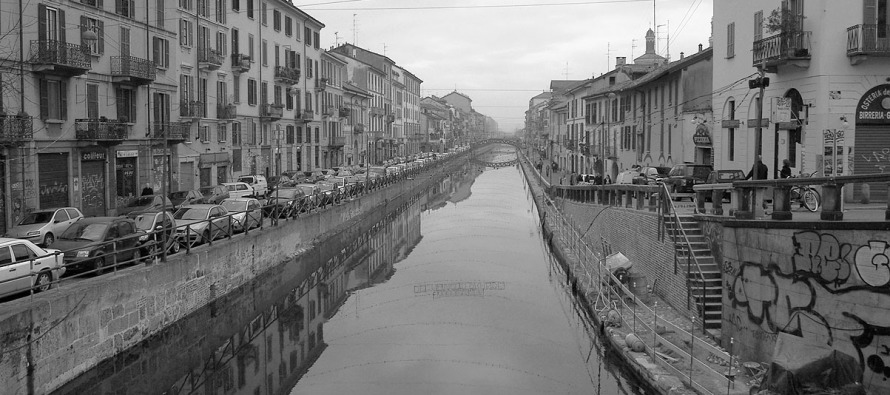 In the '70s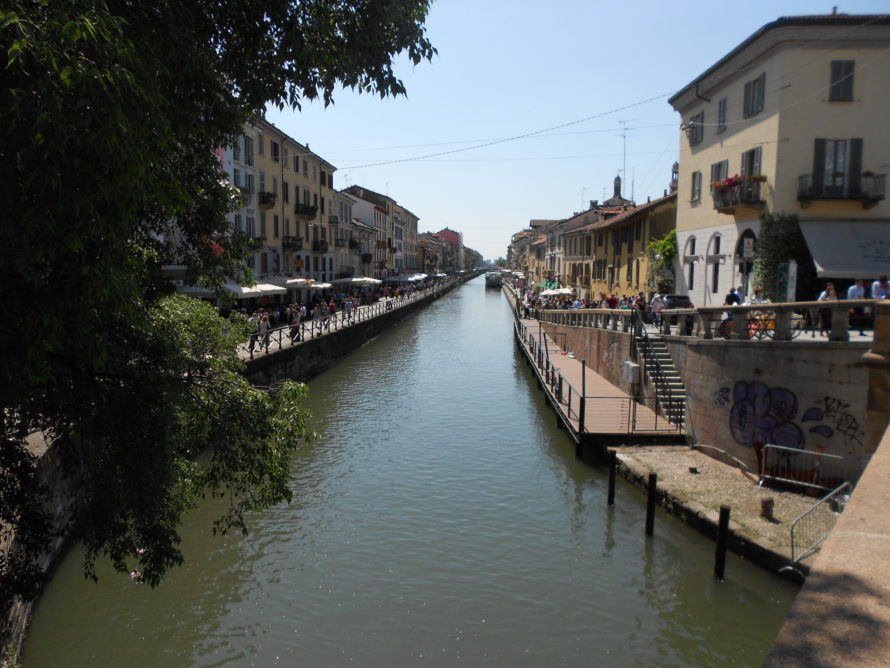 Today
Walking along the canals in Milan – Back in the '70's, the area of the canals ("navigli" in Italian) was where poorer people, immigrants and artists used to live in Milan. Rents were low, the canals were often dry and just as often they were used for industrial (and household) waste. But everything started to change in the '80's, when the Milanese élite began to discover the charm of the canals – thanks to art exhibitions, antique fairs (still on every last Sunday of the month), musical events and a selection of great restaurants – and decided to bet on the future of this area. So did young professionals and real estate companies, all somehow knowing that this was to become "Milan's Montmartre".
And so it actually happened! But let's take a step back: I believe not many American travellers even know that Milan used to be a city of canals, so much that by the end of the 12th century Milan was a "city on water". In the beginning, the canals were mainly used for irrigating the countryside, but they soon became an important means of commerce exchange and transportation of goods (the marble used for the construction of the Cathedral was transported via the canals from the quarries to the construction site).
The history of Milan's canals is extremely fascinating and would require a long chapter all its own, but I would like to concentrate right now on the area as it is today, one of the many reasons why Milan is well worth much more than just a day or two visit on any Italian itinerary.
The canal area today is beautiful: buildings have been renovated, shops and artisan studios are all along the pebble streets, weekends are animated by flower and antique markets, the many bridges are crammed with young people, adults and children, outdoor areas of restaurants and coffee shops are always full, bicycles run on the dedicated paths – as a friend visiting the city once told me, "it's so unexpected, it doesn't even seem to be Milan!"
A very well organized service offers four different boat tour itineraries along the "Naviglio Grande" and one on the "Martesana". In addition to the beautiful villas and farmhouses scattered along the banks as the itinerary takes you to the outskirts of the city, there are several bridges to be noted, as well. They have been built over the years, some newer, some very old. Especially interesting is the "Richard Ginori's bridge" which served the Richard Ginori ceramic factories, whose entrance can still be seen with its historic sign. Built at the beginning of the 20th century with the same techniques used for the Eiffel Tower, the bridge has now been completely restored.
Did we manage to tickle your curiosity? Plan some additional time in Milan on your next visit!
(*) Henry Miller
"One's destination is never a place, but a new way of seeing things" (*)