(*) Dr. Seuss, "I Can Read With My Eyes Shut"
Matera: The "Sassi"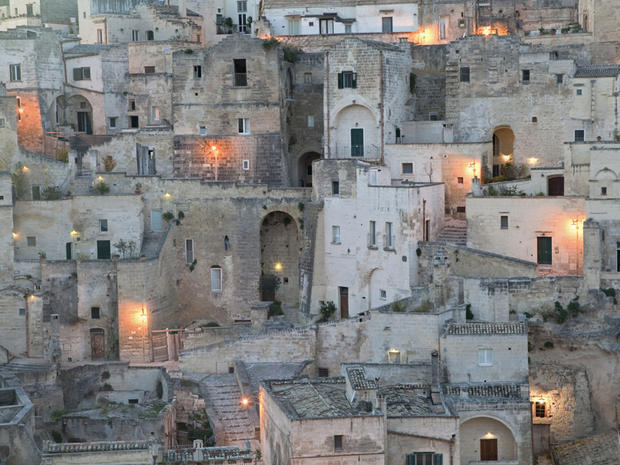 The more that you read… the more places to go! So how about consulting the New York Times?
Sunday edition, January 14, 2018. Travel Section. There are 195 nations on the globe, representing literally thousands of potential holiday destinations… of which "only" 52 have been highlighted by the NYT for consideration by its readers in this new year – 2018. Hmm? Why does it not surprise us that three from this select short list of recommended destinations are to be found in Italy alone? And yet, they are but just three among Italy's so many hidden treasures.
Three special regions in Italy, off most traditional tourist itineraries… yet each with much to offer for travellers from afar. Basilicata, Emilia Romagna and Alto Adige. To be found in the deep South, the Center and the far North of Italy's Mediterranean peninsula.
Basilicata, home to Matera, designated by UNESCO as the European Capitol of Culture for the year of 2019… a city of caves (called the Sassi – our featured image). You can even stay in a B&B situated in one of Matera's historical cave sites. Unforgettable. Just ask Hidden Treasures for a recommendation or two.
Emilia Romagna, home to Bologna, Parma and Modena… destinations of great eating and fast cars (home to Ferrari and Lamborghini). How about considering lunch or dinner in Rubiera (a small town mid-way between Parma and Bologna) at the Clinica Gastronomica – one of Hidden Treasures' favorite restaurants in all of Italy. Worth even a side trip!
And Alto Adige – also called South Tyrol – home to Bolzano (Bozen), Bressanone (Brixen) and Merano (Meran)… charming Italian / Germanic mini-cities surrounded by Dolomite skylines. Where Italy meets Austria. Welcoming hotels, regional cooking… and long walks in the fresh mountain air!
By all means, do your own desk research on these off-the-beaten-path regions (following Dr. Seuss' advice!)… and Hidden Treasures is here to help you choose the most appropriate accommodations, as well as to reaffirm or help you discover the best of their multiple hidden treasures. Thank you. Our pleasure.
Next week? Yet another suggestion from Dr. Seuss…
"The more that you read, the more things you will know. The more that you learn, the more places you will go"(*)