Charming Accommodations
No international hotel chains, please. You can find those by yourself, and safely so. But if you want to experience the unique charm and style of true Italian hospitality, Hidden Treasures can definitely help!
With more than 33,000 hotels in Italy, and with so many of them having their own web sites, anyone contemplating a trip to Italy today risks finding him or herself simply overwhelmed by the sheer quantity and range of information available. Where to start? Where to stop? Which way to turn?
Indeed, our experience has confirmed that having too much information may be even more stressful in trip planning than having too little information, especially when it comes to arranging that trip of a lifetime. It is the mission of Hidden Treasures to make sure that you will have no "hidden surprises" when you choose where to stay and what to do in Italy.
Over the years, Hidden Treasures of Italy has refined its list of recommended hotels, inns, and bed & breakfasts down to a more "human" dimension, including only those accommodations which fulfil a specific set of criteria for charm, personality, service, location and price range. Furthermore, a representative of Hidden Treasures has personally visited each recommended property, in order that we may ensure that they meet our quality standards and that your stay will be a memorable one.
Lastly, in addition to our own regular property visits, we also receive timely feedback from many of our regular clients, helping to further ensure that our recommendations are always based on up-to-date information.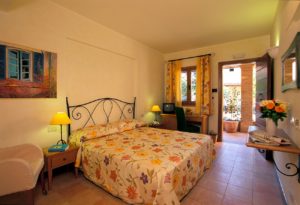 Click on one of the following links to view just a sampling of our many featured accommodations Rome, Milan, Tuscany. And, of course, we will help you find the right accommodations for your own needs and desires anywhere throughout all of Italy.

(Please check our discussion of private villas elsewhere in our web site to learn more about this exciting alternative way to experience the Italian life-style on your stay in Italy.)
To get started on your trip planning, just call Hidden Treasures, and ask for Mariella.
U.S. Office: (317) 748-9779 / Fax: (773) 409-5044  
E-mail: mariella@htitaly.com

Recognized by the Italian Government Tourist Board