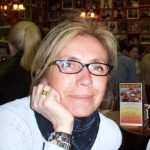 Meet Mariella Ray
Mariella was born in Bari and raised in Milan, Italy, where she has lived most of her life. She is a former advertising executive with a deep knowledge of and love for Italy, that she has effectively transformed into her second professional career. Together with her husband, Rick, she has travelled regularly and frequently throughout all of Italy in search of new discoveries and hidden treasures.
As a consequence, she is able to provide insightful and passionate itinerary advice on virtually any destination in Italy. They divide their time between Indianapolis and Milan.
Each of us in Hidden Treasures is either Italian-born, or has lived for a lengthy period in Italy… and we are all warmly passionate about sharing the joys and hidden treasures of Italy with anyone who decides to visit our fascinating country.
Contributor Donna Jill Witty
All the beautiful and inspiring pictures of Italian landscapes and Italy's iconic images in our website are the works of Donna Jill Witty.
She is a dear friend, she knows Italy probably more than many Italians do, and she is a very talented photographer and watercolor artist.
Jill holds Signature Membership Status in the American Watercolor Society, National Watercolor Society, and Transparent Watercolor Society of America (with Master Status) and  her watercolors are included in private and corporate collections throughout the United States and Western Europe and have been recognized with well over 100 awards, including many Best of Show, in Fine Art shows and exhibitions across the nation. 
You can visit Jill's website at www.donnajillwitty.com  
U.S. Office: (317) 748-9779 / Fax: (773) 409-5044  
E-mail: [email protected]

Recognized by the Italian Government Tourist Board