* Dr. Seuss, "Oh, the Faces You'll See"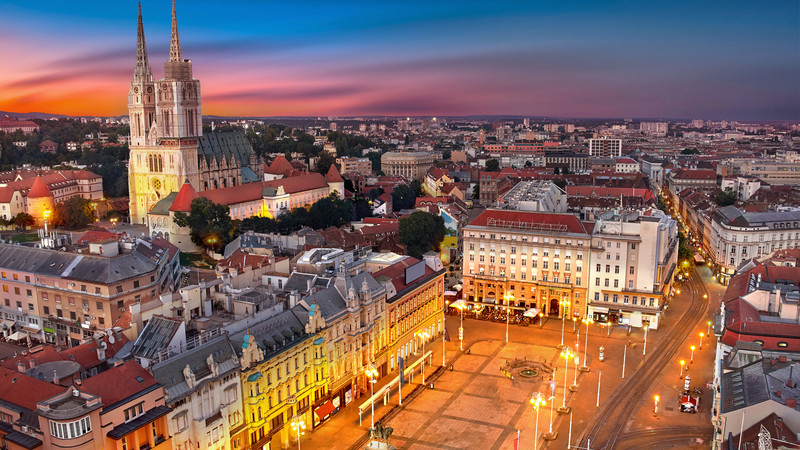 Yes, our name may be Hidden Treasures of Italy… and our specialty is indeed to help our friends and clients to maximize the quality of their holiday visits to all Italian destinations. This remains our primary mission in life, and our passion, too.
However, over recent years, more and more of our clients (many of whom we now consider as friends!) have begun asking us if HTI might be available to help them plan their trips to other European destinations, as well.
Our short answer? Yes, we would be delighted to help… because, as Dr. Seuss has implied in today's blog headline, there are many "great places" to be off to! Italy may be our own preferred destination but,just think: France; Spain; Germany; Austria; the U.K. And Croatia, too.
These are but several of the other European destinations that we helped HTI's return clients to enjoy to their fullest in just the last year. Places we've visited multiple times ourselves over the years, as well… and our own professional network of travel experts helps to keep us up to date on what's hot still today, and what's not.
Paris, Madrid, Berlin, London, Vienna? These may be considered as "easy" destinations to choose from afar. But, as always, "god is in the details!" Not only in Europe's famous capitol cities themselves, but far off the usual beaten paths, as well. And we have verified that HTI's personalized approach to tailored itinerary planning and accommodation choices in Italy works just as well literally everywhere across Europe.
Take for example the capitol city of Croatia, fascinating Zagreb. A "new" destination for many U.S. travellers today. An old East European city, but with an authentic Adriatic atmosphere. In fact, HTI often enjoys its own play-on-words, referring to Croatia as being "on the right side of the Adriatic" (not only as you look at the map, but also as you explore the unique Dalmatian coastline and its many evocative islands!).
For example, did you know that the Croatian island of Korcula is the birthplace of Marco Polo? No, Marco Polo is not a Croatian… but the island of Korcula belonged once-upon-a-time to the old Venetian empire! So many stories, so many hidden treasures… and HTI would be delighted to share them with you.
So… yes, the many hidden treasues of Italy are what we know best. But we know a lot about other European destinations, as well. Please don't hesitate to ask!
Next week? Another of Italy's special hidden treasures…
"You're off to great places! You're off and away!"*